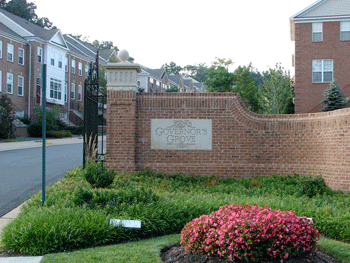 This site holds general information and resources of interest to the residents of the GGHOA community. Resources include monthly Board and Annual Association meetings minutes, forms, and association documents.
2018 BOARD MEETINGS:
Wednesday, February 28th 2018 at 7pmTuesday, April 17th 2018 at 7pmThursday, June 21st 2018 at 7pmWednesday, August 29th 2018 at 7pmTuesday, September 18th 2018 at 7pmTuesday, December 18th 2018 at 7pm  
NEW LOCATION

Franconia Government Center6121 Franconia RoadAlexandria, VA 22310   
President's Letter
Greetings Governor's Grove Residents,
On behalf of the Governor's Grove Board of Directors, thank you for choosing Governor's Grove as your home. The Board is committed to keeping you informed through our Website and First Service Residential Community Portal.
I would like to thank Bill, Barry, Carrie, Eileen, Holly, and Lisa for all of their help with the Board and/or the Grounds and LARC committees. Without your help, this community would not run as smooth.
Sheilah Harrision is in charge of our neighborhood garage sales. If you are interested in getting an email from her with the details of the upcoming sale dates, please send her an email at This email address is being protected from spambots. You need JavaScript enabled to view it..
Our Community Association Manage from First Service Residential is Rob Martin. He can be reached at (540)-645-6932 (direct) or (540)-891-8677(main). His email address is This email address is being protected from spambots. You need JavaScript enabled to view it..
Sincerely,
Harvey Johnson
President